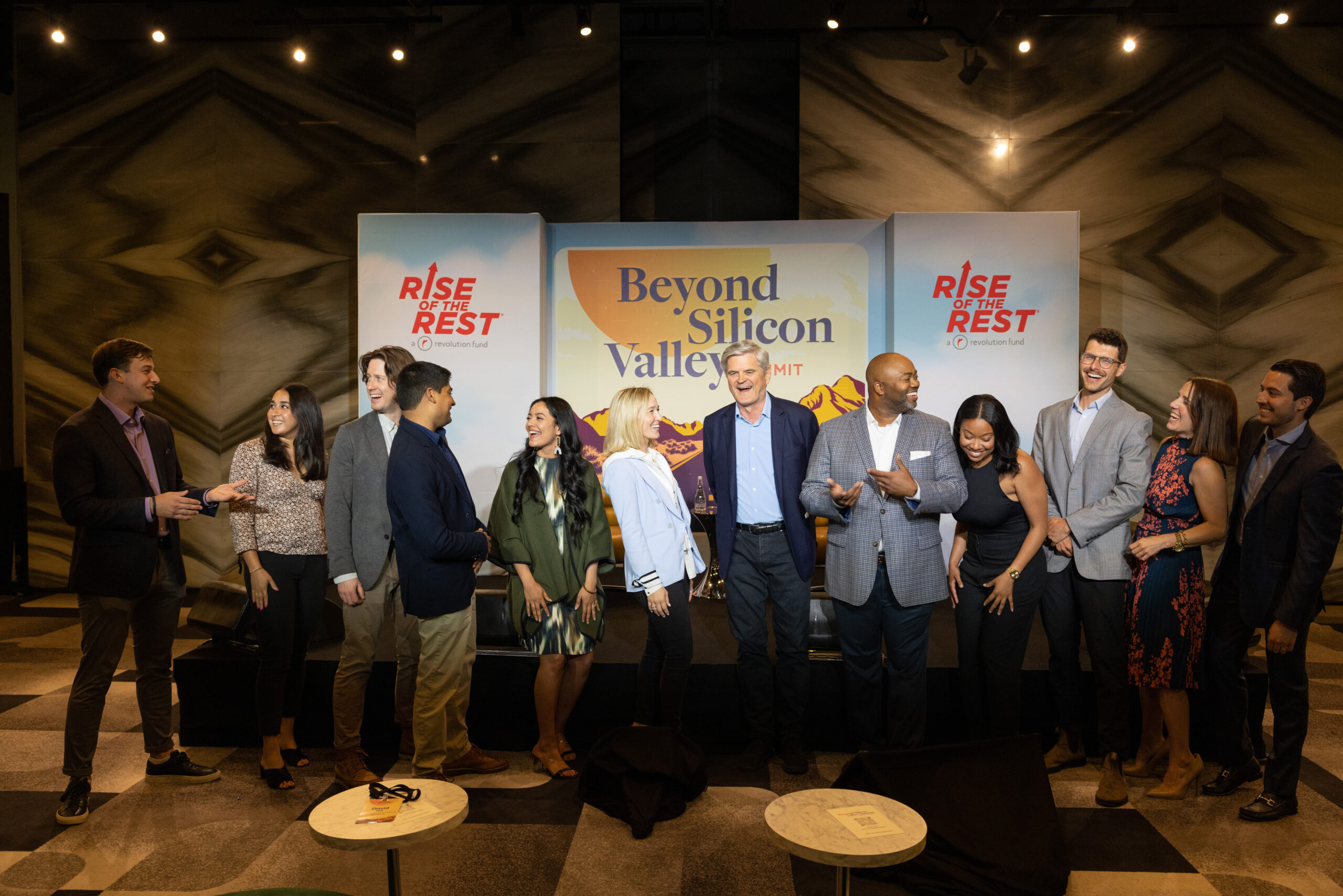 APPROACH
We recognize that some of the most compelling investment opportunities in the next decade will likely emerge from startups in cities all across the United States. The Rise of the Rest® Seed Fund invests in passionate entrepreneurs that are based outside of Silicon Valley, Boston, and New York City.
We work closely with trusted members of our network to source and vet the best seed stage opportunities in cities across the country. That's why we visit multiple cities a year through our Rise of the Rest® Road Trips, and gather key stakeholders from past tour cities at least once a year during the Rise of the Rest® Summit.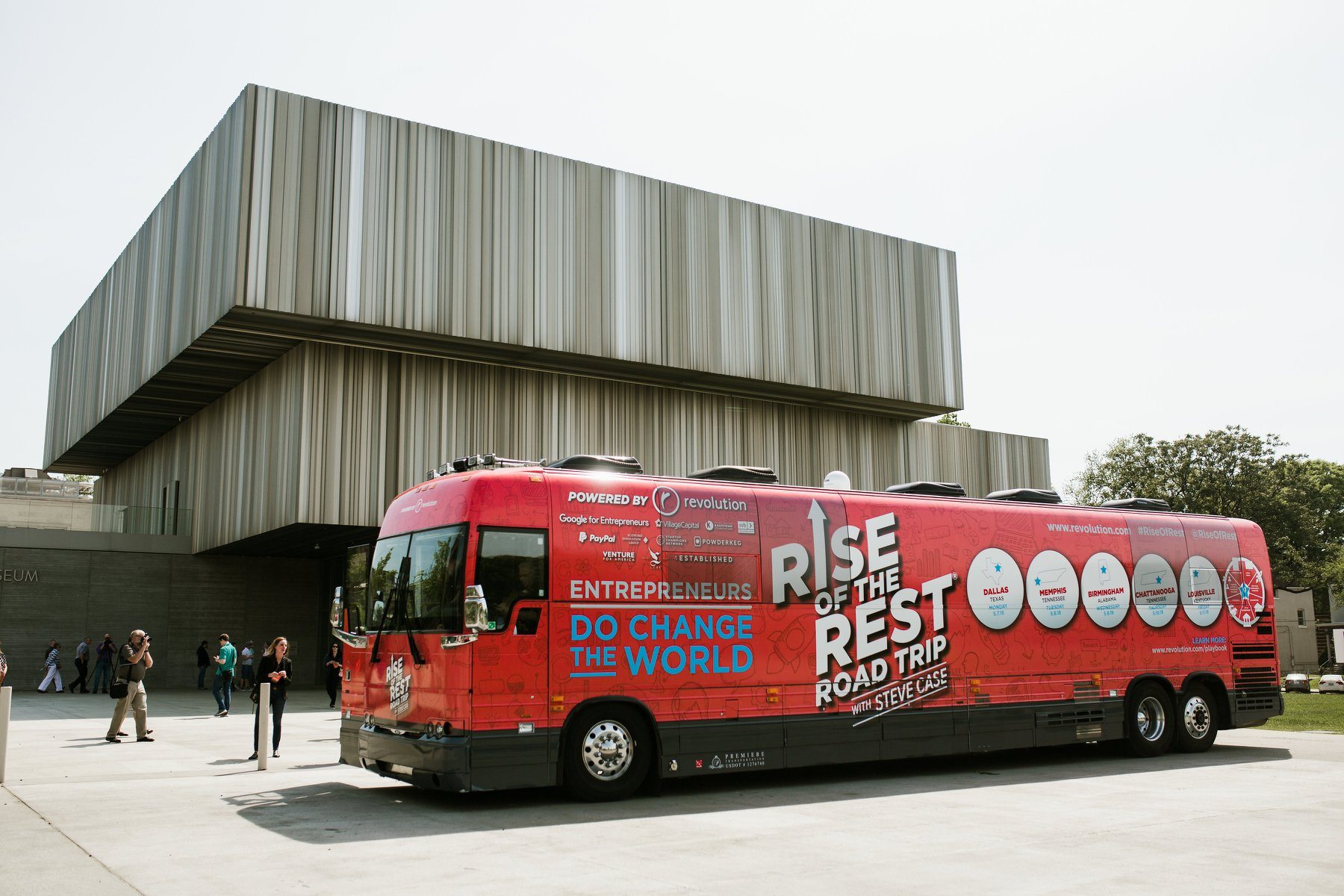 INVESTORS
Glenn August

Jim Barksdale

Jeff Bezos

Jim Bildner

Sara Blakely

Jim Breyer

Tory Burch

Steve Case

Ray Dalio

John Doerr

Jim Donovan

Scott Dorsey

Craig Duchossois

Bill Frist

Dan Gilbert

Ward Glassmeyer

Josh Harris

Bill Haslam

Bradley Horowitz & Irene Au

Brendan Iribe

Sheila Johnson

Brad Keywell

Members of the Koch Family

Henry Kravis

Mel Lagomasino

Eric Lefkofsky

Ted Leonsis

William M. Lewis, Jr.

Joe Mansueto

Michael Milken

James Murdoch

Adebayo Ogunlesi

Sean Parker

Charles Phillips

Kevin Plank

Dina Powell & David McCormick

William Powers

Members of the Pritzker Family

Spencer Rascoff

David Rubenstein

Michael Rubin

Howard Schultz

Eric Schmidt

David Siegel

Brad Smith & Alys Smith

Megan Smith

Byron Trott

John Underwood

Jeff Vinik

Romesh Wadhwani

Glenn Youngkin
Revolution's Rise of the Rest® Road Trip with Steve Case is a nationwide effort to work closely with entrepreneurs in emerging startup ecosystems. This is the beginning of a new era for entrepreneurship across the U.S. — high-growth companies can now start and scale anywhere, not just in a few coastal cities.
On each bus tour, we visit five cities in five days and invest at least $500,000 in local startups through pitch competitions. Throughout the day we also visit the fastest growing local startups, hear directly from innovators, spend time learning from local policy and business leaders.
Steve Case leads the Rise of the Rest® Seed Fund, alongside Managing Partner David Hall. The investment team's backgrounds, coupled with the strength and depth of our network platform, uniquely enables us to assist portfolio companies with their market positioning, access to potential partners, and efforts to understand policies that can impact their business or industry.